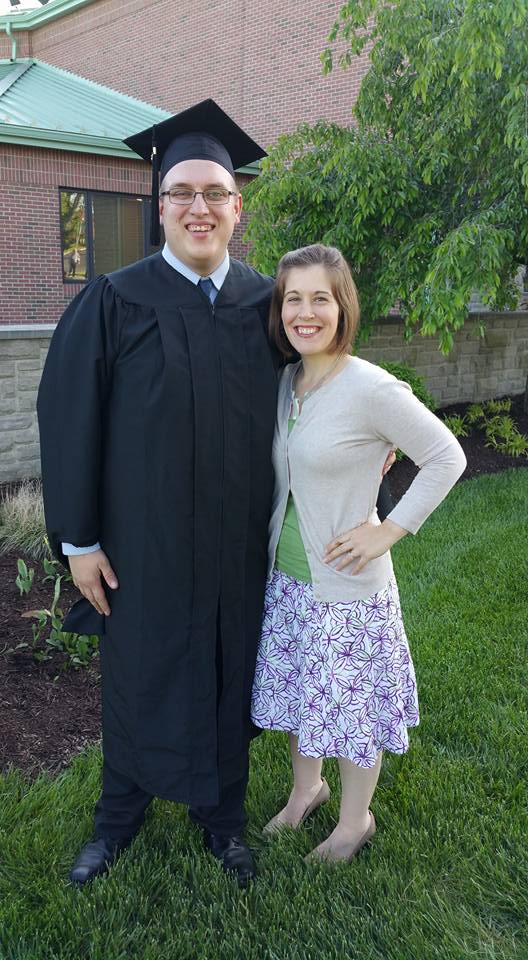 This month has been a wild ride! Here's a quick recap of the highlights:
Thanks to you we have raised almost 40% of the $80,000 we need for start-up expenses. These expenses include items such as the fees for our language school and relocation costs. We have also raised almost 20% of our first year budget of $5,414. We are so incredibly grateful for your support! Thank you, thank you, THANK YOU!
Glen graduated with his Master of Divinity in Theology from Cincinnati Christian University. It was a wonderful experience for all of us to be there and see him receive his diploma. He was also honored with the Theological Studies Award, so needless to say I was an extremely proud wife!
Hannah had her tonsils and adenoids removed last week. As much as we would have loved to avoid surgery, it went as smoothly as we could have hoped. There were some rough moments in the days to follow, but for the most part she took it like a champ.
Our family all participated in the Cincinnati Reds Redlegs race this month. Glen and Hannah walked the one-mile race, and Elizabeth and I ran it. Elizabeth had said that she wanted to run the entire race, and I was so proud of her for doing it. Running next to her was like listening to a tape of positive affirmations. "Wow, we're doing great." "We are awesome." "This is so fantastic!" I think I've found my new training partner!
We've started the process of getting ready to move! We are moving to Bluffton, IN, at the end of June so that we can focus 100% of our efforts on sharing with churches and individuals about our plans in France. I've put off the whole moving process as long as possible, but I'm finally facing it head on. So be warned… if you come and visit, expect our house to look like a tornado has gone through it!
It's been an amazing month for our family, for French Christian Mission, and our future in France. We are excited to see what the next few months have in store!
Blessings to you,
Jessica